Attention Spiceworks Members – Checklist now available on Kindle!
Special Offer: You can take a free crash course to learn how to write your relocation RFP.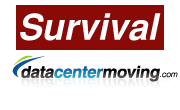 Most project managers tasked with their first data center move naturally search for an example Work Breakdown Structure(WBS) or a Microsoft Project Plan file they can modify. What they quickly learn is that these examples are incomplete and don't accurately reflect what awaits the first-timer.
We've published a number of tips and best practices for data center moves. It's natural to feel a sense of panic when it becomes clear that an investment in time is required to move successfully.
The bias against using outside help also colors the first-timer's approach. You don't know what you don't know and yet you are about to embark on leading a complex project.  Seek to understand the critical elements you may be missing.
Here are key resources for increasing your knowledge about a data center move:
Your data center move will be unique. Invest the time to build a plan instead of hoping to modify an ill-fitting boilerplate you found on the Internet.
What Everybody Ought to Know Before Moving a Data Center
This book pays for itself in a few minutes by saving you days of searching online.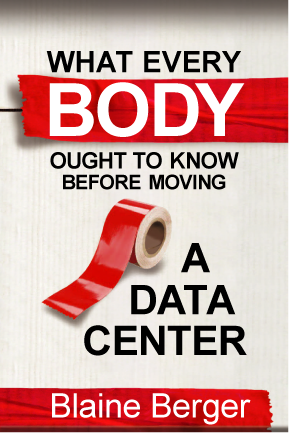 I wrote this book to strip the mystery from a data center move, and to:
jump start project managers who want to understand the WBS (Work Breakdown Structure) category foundations
inform Executives about their budget process and cost model
warn Stakeholders to get Governance right
slice the Gordian Knot of decision paralysis
arm Human Resources to recognize key contributors versus the lazy, blanket recognition that demoralizes technical staff
Written in plain language, and organized to accelerate everyone's understanding, the book is particularly useful for the first-time Project Manager and as a tool to on-board others.