Special Offer: Want the free checklist? Answer these 3 questions.
Learn to write an RFP with our free crash course.
Writing a Statement of Work (SOW) for a Data Center Relocation can be a daunting task. Has your Google search for an example to jump start your efforts left you frustrated?
While there are entire books on the process of writing a good SOW, you likely don't have the time to read them. Worse, they don't include the kind of details you'd like for the data center move.
What are the Minimal SOW Elements?
You'll need these minimum elements in every Statement of Work:
Define the Scope
Define the Deliverables
Define the Timeline and Period of Performance
Define the Evaluation Criteria
Define the Reporting Requirements
Add your Terms and Conditions

What Data Center Relocation Elements should you include?
You can appreciate that without knowing your specific details, it is impossible to capture the critical details that would make your move successful. Be sure and have your SOW peer reviewed before releasing it to your Vendors. Here are some questions to help you get specific for your project:
What are the origin and destination locations?
What total square footage is in each location?
How much equipment needs to be moved?
What downtime is acceptable?
What work is being done by your staff and what work do you want the vendor to do?
Do you have a master move timeline?
Do you have special equipment that needs to be moved?
Do you need specific technical expertise?
Do you have enough time to run a competitive process, or do you need to fast track and get a Vendor on-board quickly?
Is the Perfect SOW the answer?
A Data Center Relocation can be a complex undertaking. A well written statement of work is but one step in this complex journey. Ultimately, the success of your move depends on a number of critical elements — not the least of which is allowing enough time to plan your move.
Launch your data center move on the path to success  with "What Everybody Ought to Know Before Moving a Data Center"  by Blaine Berger.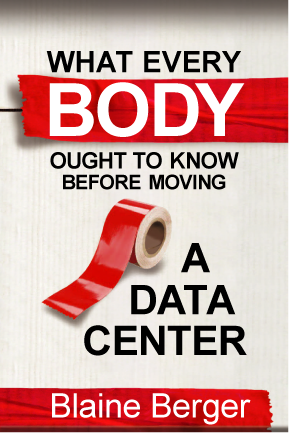 I wrote this book to strip the mystery from a data center move, and to:
jump start project managers who want to understand the WBS (Work Breakdown Structure) category foundations
inform Executives about their budget process and cost model
warn Stakeholders to get Governance right
slice the Gordian Knot of decision paralysis
arm Human Resources to recognize key contributors versus the lazy, blanket recognition that demoralizes technical staff
Written in plain language, and organized to accelerate everyone's understanding, the book is particularly useful for on-boarding others as your data center move progresses.